( cyclocane is a CYCLOne and hurriCANE tracker by hayley )
Hurricane Forecast - Tropical Weather Outlook
Eastern Pacific Basin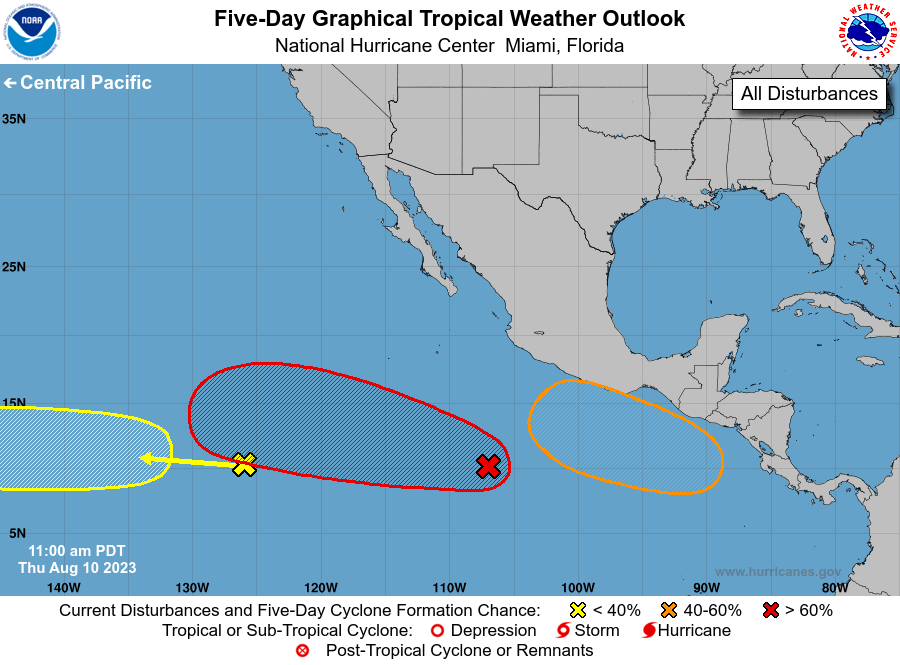 Eastern Pacific Active Storms
No active storms
Atlantic Basin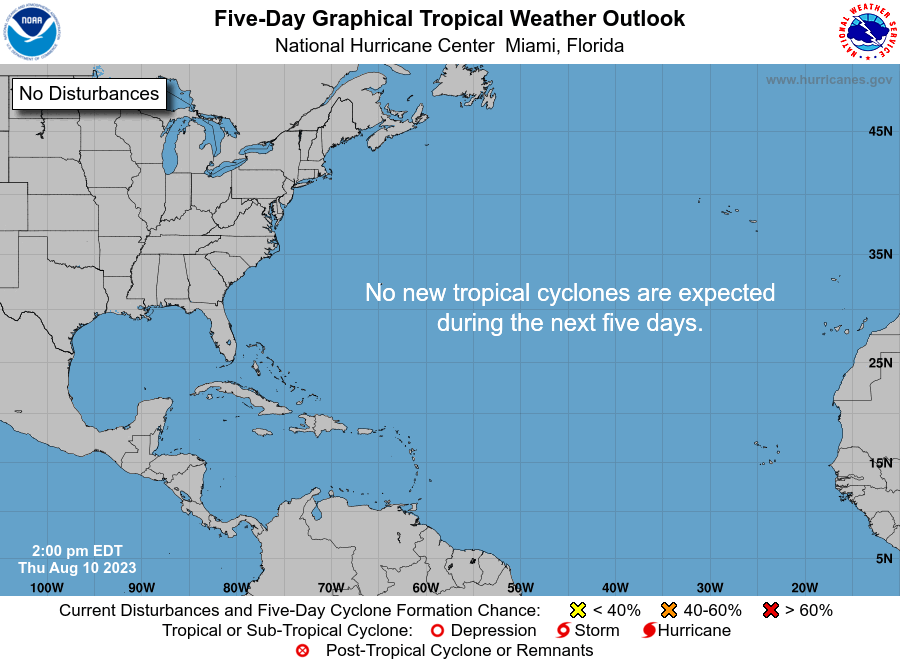 Atlantic Active Storms
No active storms
10% chance in 48 hours / 30% chance in 5 days
A low pressure area located along a frontal system more than 400 miles southeast of Bermuda is producing disorganized showers and thunderstorms, mainly east of its center. The low is expected to interact with an upper-level trough later today, detach from the front by Thursday, and then possibly acquire subtropical characteristics on Friday while it moves southward over warmer waters. For more information on this system, see High Seas Forecasts issued by the National Weather Service. * Formation chance through 48 hours...low...10 percent. * Formation chance through 5 days...low...30 percent.
When is the Tropical Weather Outlook updated?
Every day, during hurricane season, the National Hurricane Center issues tropical weather outlooks at the following Pacific and Eastern times.
5 AM PDT / 8 AM EDT
11 AM PDT / 2 PM EDT
5 PM PDT / 8 PM EDT
11 PM PDT / 2 AM EDT
---
Hurricane Forecast | Tropical Storm Risk | Hurricane Spaghetti Models | Cyclone and Hurricane Names
---
Cyclocane | National Hurricane Center | Joint Typhoon Warning Center | Japan Meteorological Agency
site by Hayley Croft
Want to help support this site?
Tell your friends about Cyclocane
make a donation - totally optional but completely appreciated
Make a monthly donation or a one-time donation to help support ongoing costs with Cyclocane.
Play solitaire and track all of the cyclocane storms at the same time at Hurricane Solitaire.
---
---