( cyclocane is a CYCLOne and hurriCANE tracker by hayley )
Hurricane Forecast - Tropical Weather Outlook
Eastern Pacific Basin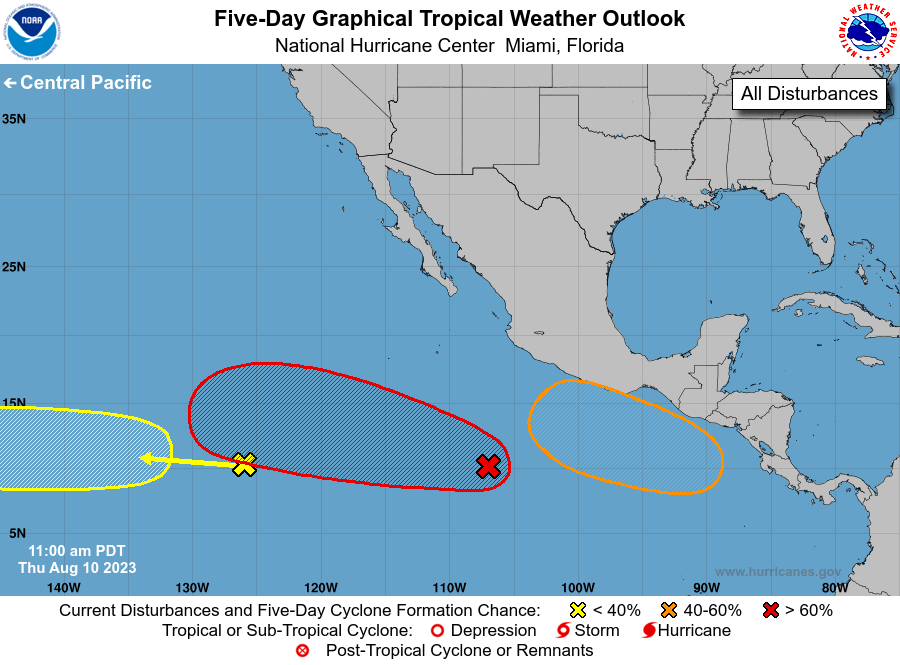 Eastern Pacific Active Storms
Atlantic Basin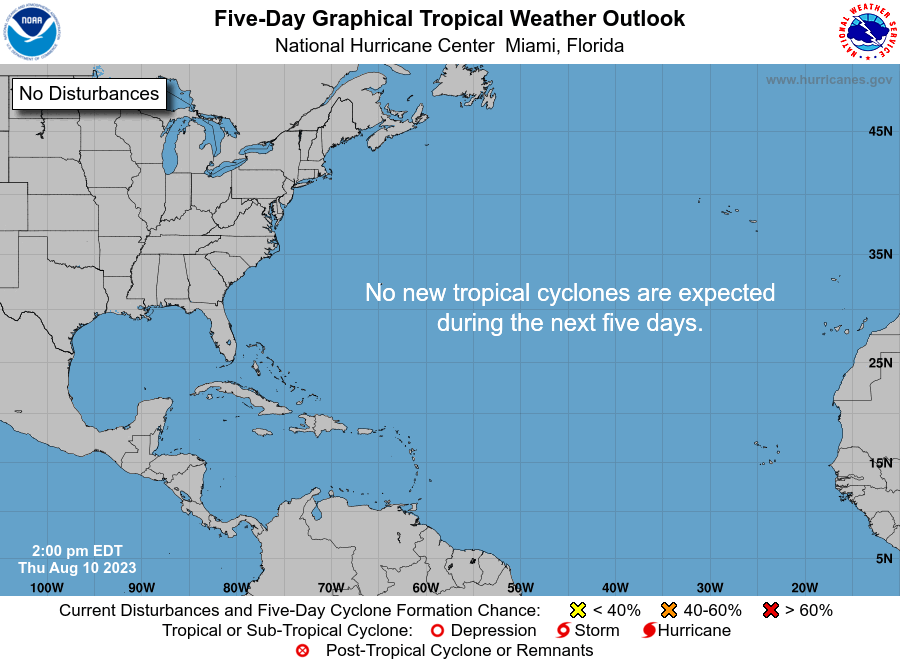 Atlantic Active Storms
0% chance in 48 hours / 20% chance in 5 days
An area of disorganized showers and thunderstorms, associated with a trough of low pressure, extends over the Southeast and Central Bahamas. Some slow development of this system is possible by late this week as it drifts west-northwestward toward the Florida peninsula. The system is expected to move generally northward near the southeast coast of the United States and adjacent waters by the end of the weekend. * Formation chance through 48 hours...low...near 0 percent. * Formation chance through 5 days...low...20 percent.
When is the Tropical Weather Outlook updated?
Every day, during hurricane season, the National Hurricane Center issues tropical weather outlooks at the following Pacific and Eastern times.
5 AM PDT / 8 AM EDT
11 AM PDT / 2 PM EDT
5 PM PDT / 8 PM EDT
11 PM PDT / 2 AM EDT
---
Hurricane Forecast | Tropical Storm Risk | Hurricane Spaghetti Models | Cyclone and Hurricane Names
---
Cyclocane | National Hurricane Center | Joint Typhoon Warning Center | Japan Meteorological Agency
site by Hayley Croft
Want to help support this site?
Tell your friends about Cyclocane
make a donation - totally optional but completely appreciated
Make a monthly donation or a one-time donation to help support ongoing costs with Cyclocane.
Play solitaire and track all of the cyclocane storms at the same time at Hurricane Solitaire.
---
---